DreamCamp 2018!
Adult Summer Camp for Dream Development, El Morro New Mexico
Ancient land of the Anasazi Indians, El Morro is today home to an eclectic community of actors, directors, artisans, organic farmers and spiritual healers. The Art Gallery, Inscription Rock Trading Post, Ancient Way Cafe, El Morro Feed/Seed and Natural Food Store, all sit together at the Eastern Base of the Rock (see video below) in El Morro Village . . .
DreamCamp is the result of decades of spiritual visioning work and a life long dream to provide a camp atmosphere for adults seeking to develop their internal lives and enhance their dreaming abilities. An annual event, DreamCamp is located high up (altitude of 7700') in the sacred Zuni Mountains of New Mexico and offers a peaceful, though transformational respite from the mundane. Our pristine and mythical setting begins to shift your consciousness immediately upon arrival, and surrounded by others seeking the same experience, it's a great place to find a deeper source of inspiration - and forge new friendships.
Discussion Topics covered: Out of Body Travel, Visitations (from the deceased), Spiritual Dreams, Visions, Psychic Protection, Animal Medicines, Dream Analysis, and more...
Activities (all optional) offered below:
Dream Chair Sessions:
Take advantage of an optional daily Dream Chair Session. By use of sound healing, the dream chair is able help induce a deeper state of relaxation and as a result, higher state of consciousness. Clients typically leave a session feeling refreshed and have reported seeing visions.
Sensory Deprivation Tank (not available in 2018):
Experience a float tank similar to the one made famous by the movie, Altered States. By floating in warm salt water, the tank relieves some of the pressure we feel from gravity. Darkness inhibits our visual stimulus, and the result is that we have more opportunity to fully focus on the internal world and have a samahdi type experience.
Massage:
A Massage Therapist will be visiting during the week and offering a massage for all those interested.
Vision Quest:
Multiple levels of vision quest is available, from periods of contemplation, to a traditional overnight quest. Our magical Ponderosa Pine forest is the perfect place to find a deeper connection. For overnight quests, preparation is required before arrival. See John Stone for more information.
Spiritual Ceremony:
Fire Circle and various Spiritually activities related to the Medicine Wheel throughout the week. Healing, and rite of passage ceremony concludes the week.
Locals Visit:
Pot luck night to get to know locals, learn about the land, its history and how it is being used today.
Field Trip Options:
Day Trip to El Morro Monument (see video below), home of the Ancient Anasazi Indians. The pool of water at the base of the rock was a source of replenishment for many early expeditions, including Conquistador Coronado's. Visitors from all over the world come to see Inscription Rock, the famous stone that had over 2000 signatures carved into it during these early explorations.
Or...
A visit to Wild Spirit Wolf Sanctuary in Candy Kitchen. The Sanctuary provides a home for around 70 Wolves, hybrids and other rescues and has an outreach to educate people about wolves and why they are an intergral and needed part of our eco-system.
Daily:
Early mornings are spent on spiritual discovery and dreamwork. Optional daily dream chair and float tank sessions available throughout the day. And spontaneously agreed upon events 😉 during the week. Fire circle concludes the evening.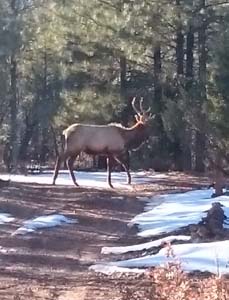 Fee: $600 per week - Sliding Scale. (Also ask about partial work scholarships.)
Most meals, communally prepared. Guest Chef for several evening meals.
Tent camping is encouraged, though a limited amount of indoor space is available.
Dates: TBA Summer 2017
Limited to 8 participants.
Dream Chair Below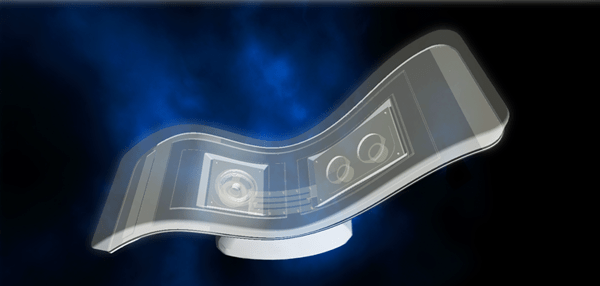 Consider a visit to El Morro . . . .
El Morro National Monument is just 40 minutes south of Grants NM on Hwy 53. (Grants is about an hour west of Albuquerque on I40.) Even though winters are unpredictable, Highway 53 usually offers year round access . . . .
Elk, Deer, Turkey, Fox, Lynx, and Bobcat all walk past the front door. . .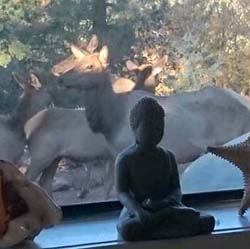 DreamCamp, Summer Camp in El Morro New Mexico - Near Albuquerque