Spiritual Healing Tools
Spiritual Healing Chair Sessions offered in El Morro New Mexico
Once visited by Conquistadors, El Morro's ancient land of the Anasazi Indians is today home to an eclectic community of artisans, actors, organic farmers and healers. The EMAAC Art Gallery, Inscription Rock Trading Post, Ancient Way Cafe (and cabin rental), El Morro Feed and Natural Food Store, along with Joe L's Emporium all sit together at the Eastern Base of the Rock in El Morro Village . . .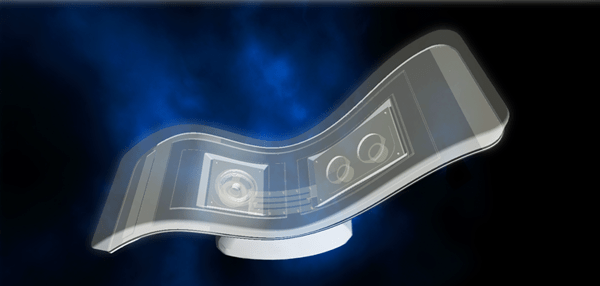 Spiritual Chair Healing Sessions with John Stone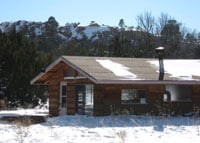 We now have a Body Sound Chaise, a chair that helps one to experience an altered state of consciousness. Body Sound technology uses strategically placed transducers to produce synchronized sound, vibration and a magnetic field that affects the human energy field and helps to align the chakras. The result is a heightened spiritual experience that can help us find inspiration and to understand our true spiritual nature. Private Sessions are now available or for use within a retreat, visit our Private Retreat Page.
See Contact page to schedule.
$40 per Session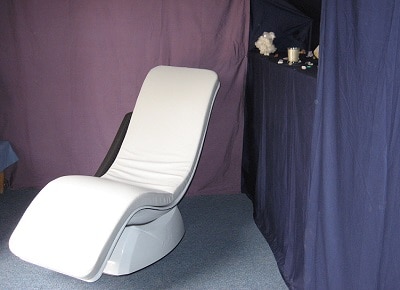 How it works:
Since the earliest days of our ancestors, we have been endowed with a nervous system that has a built-in survival mechanism. And as a result, we are constantly scanning our environment for potential danger, consciously and unconsciously. This defense mechanism is supported primarily by three of our senses - sight, hearing, and touch.
While you're in a BodySound session, there is no need to worry about your survival. And because you are safe, it's okay to turn this mechanism off. We help you accomplish this by habituating / quieting your senses of sight, hearing and touch, while producing a brain state of inattention, resembling a self-induced trancelike state.
When you go to sleep at night, you typically turn the lights off and close your eyes. In our Dream session, we will darken the room and suggest that you close your eyes and try to deeply relax or fall asleep. As a result you will visually receive no stimuli.
We then play layered music during the session. Multiple melodies play simultaneously so it is difficult for your brain to follow. This dramatically reduces or eliminates your desire to listen to the music, while you continue to feel all of the bass and midrange frequencies as the transducers turn the sound into vibrations that course through your body. The relatively constant sound and vibration cause the neural circuitry associated with hearing and touch to become habituated – to eventually stop sensing the stimuli.
These portions of the nervous system eventually become inhibited. Reducing the activity of the neural circuitry related to hearing, sight, and touch, which supports your survival mechanism, causes you to become far less vigilant or tense and as you relax and drift toward sleep. It is interesting to note that two of the stimuli our chair provides, vibration and sound, which stimulate your senses of touch and hearing are also most effective at waking you up when these stimuli change in intensity. As a result you will find that after a few sessions you learn to float between sleep and reduced wakefulness. While in this process you learn to become more aware of your deeply relaxed or sleeping body - your spiritual body and awareness. This is exactly the state of consciousness that you want to achieve. In this state your thoughts may become more spiritually focused. With repeated sessions you intuitively learn how to recreate this state at will.

Offered at DreamCamp Retreat, two miles from El Morro Village on Hwy 53, between Mile Markers 43 and 44.
Ancient Way Cafe and Cabin Rental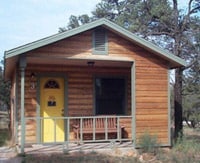 Can't get enough done in a single day visit? Ancient Way in El Morro Village offers cabins, camping, Food and RV Parking with year round availability and access. Click the (Cabin Rental) link above for contact.
Considering a visit to El Morro . . . .
El Morro is just 40 minutes south of Grants NM on Hwy 53. (Grants is about an hour west of Albuquerque on I40.) Even though winters can sometimes be unpredictable, Highway 53 usually offers year round access . . . .
Spiritual Healing Tools in New Mexico - Near Albuquerque