DreamCamp Retreat
Spiritual Retreat Center
DreamCamp is a rustic Retreat in the high desert of the Zuni Mountains. Bordering the Ancient Native American Lands of the Zuni and Acoma, DreamCamp sits near the Navajo Indian Reservation, in El Morro. Winter snows can can limit area travel, so our remote and pristine location is not accessible during the severest winter months.
Placed near Oso Ridge and overlooking the El Morro Valley - Los Gigantes and El Morro Monument are in view to the West - it is easy to feel here the natural Earth Energies that the Ancients revered. Whether for Vision Quest or Retreat, the land provides healing for all those that visit.
The Retreat Center consists of a Cabin, a Medicine Wheel and Fire Circle, The Dream Room, and scenic views in every direction. We have an indoor shower and kitchen, while an outdoor solar shower, Bath House, and Yurt is planned for the future.
Camping areas can be lost within the Ponderosa Forest, while the Mesas staking out the canyon perimeter can be seen just beyond.
Tent camping is encouraged, though a limited amount of indoor space is available. Dream Room stay is also optional. With advance reservations, a cabin can be rented at the nearby Ancient Way Cafe.
Optional El Morro and Wolf Sanctuary Tours.
Dream Room
Main Cabin and View
Cabin at Ancient Way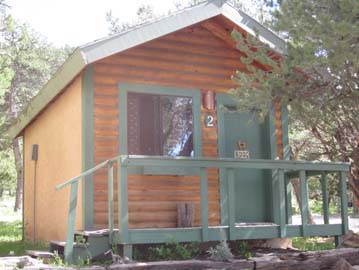 Sunset and View from El Morro Monument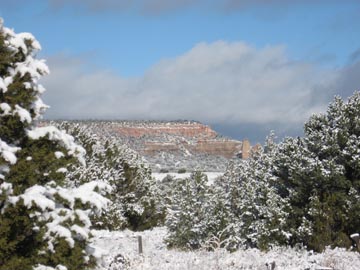 Winter snow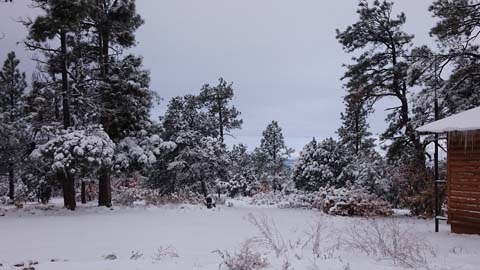 Click to return to the Holistic Healing Retreat Page
Retreat Center New Mexico