Dream Teacher, John Stone
Although raised in the city, John Stone was introduced to the outdoors as a young child and often enjoys spending creative time, walking amongst the life-giving trees of the forest. It is there where he finds the inspiration for his writing and teaching. Citing two of his greatest life influences as an apprenticeship to a female Shaman and an eleven-year study with spiritualist/medium, the late Carla Neff Gordan, he spends his spare time writing, hiking Native Lands and teaching people how to have spiritual visions and dreams..
He presently lives in the high desert of New Mexico and makes his living as a dream teacher, writer and web tech.
My Teacher
Purchase Daring To Dream, my book on Dream Work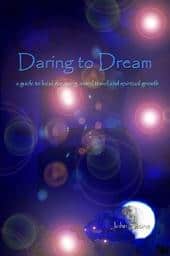 Dream Teacher